The Best Choice: Elite Limousine Airport Transportation from Fairfield, CT to JFK
Traveling to JFK should be a smooth and stress-free experience, and Elite Limousine of CT. excels in making that a reality. Choosing a reliable transportation service is crucial when you must get from Fairfield, Connecticut, to JFK Airport.
Elite Limo CT is your best choice for all your ground transportation needs.
1. Professionalism and Experience
Since 1986 Elite Limousine of CT has built a reputation for providing the most  professional, courteous, and punctual services. Our drivers are highly trained, background-checked, and committed to ensuring the safety and satisfaction of every passenger.
We own and maintain a diverse and modern fleet of vehicles, including sedans, SUVs, and limousines. Each vehicle is immaculate, comfortable, and equipped with the latest technology, ensuring your airport travel is as relaxing and enjoyable as possible.
 3. Competitive and Transparent Pricing
The Elite Limousine team understands the value of your dollar and offers competitive rates without compromising on quality. The pricing is transparent, with no hidden fees – you pay what you are quoted and not a penny more.
 4. 24/7 Availability and Flexibility
Elite Limo CT is committed to accommodating your schedule. We operate 24/7, making it incredibly convenient for passengers with flights at any time of the day or night. Give us a call. We will answer always. 
5. Reliable and On-Time Service
Our reputation speaks for itself. With over 224 Reviews and a 4.8 star rating on Google, we strive to be your first choice. One of the biggest stresses of airport travel is the fear of being late so we prioritizes punctuality, always ensuring you arrive at JFK with plenty of time to spare.
6. Personalized Service
Every trip is unique.  From special requests to tailored pick-up and drop-off services, We will go above and beyond to meet each passengers individual needs.
Unparalleled Customer Satisfaction
Customer reviews for Elitelimoct.com are consistently exceptional. Clients rave about the friendly drivers, clean and comfortable vehicles, and the company's reliability. Many customers are repeat clients – a testament to the outstanding service they have received.
Safety as a Priority
In today's world, safety is paramount and we operate by a Duty of Care that we take seriously. Our drivers adhere to stringent health and safety protocols. Vehicles are sanitized regularly, and drivers are trained to follow all current health guidelines to ensure passengers are in the safest environment possible.
 Convenient Booking Options
Elitelimoct.com offers an easy and user-friendly booking system. Reservations can be made online or over the phone, with confirmation sent directly to your email or phone. The process is designed to be as simple and convenient as possible.
When traveling from Fairfield, CT, to JFK Airport, it's important to choose a transportation service that is reliable, professional, and dedicated to customer satisfaction. Elitelimoct.com excels in these aspects, setting them far apart from the competition. With their luxurious fleet of vehicles, experienced drivers, transparent pricing, and 24/7 availability, we make airport transportation a breeze.
Make your reservation with Elitelimoct.com today and experience the pinnacle of airport transportation services!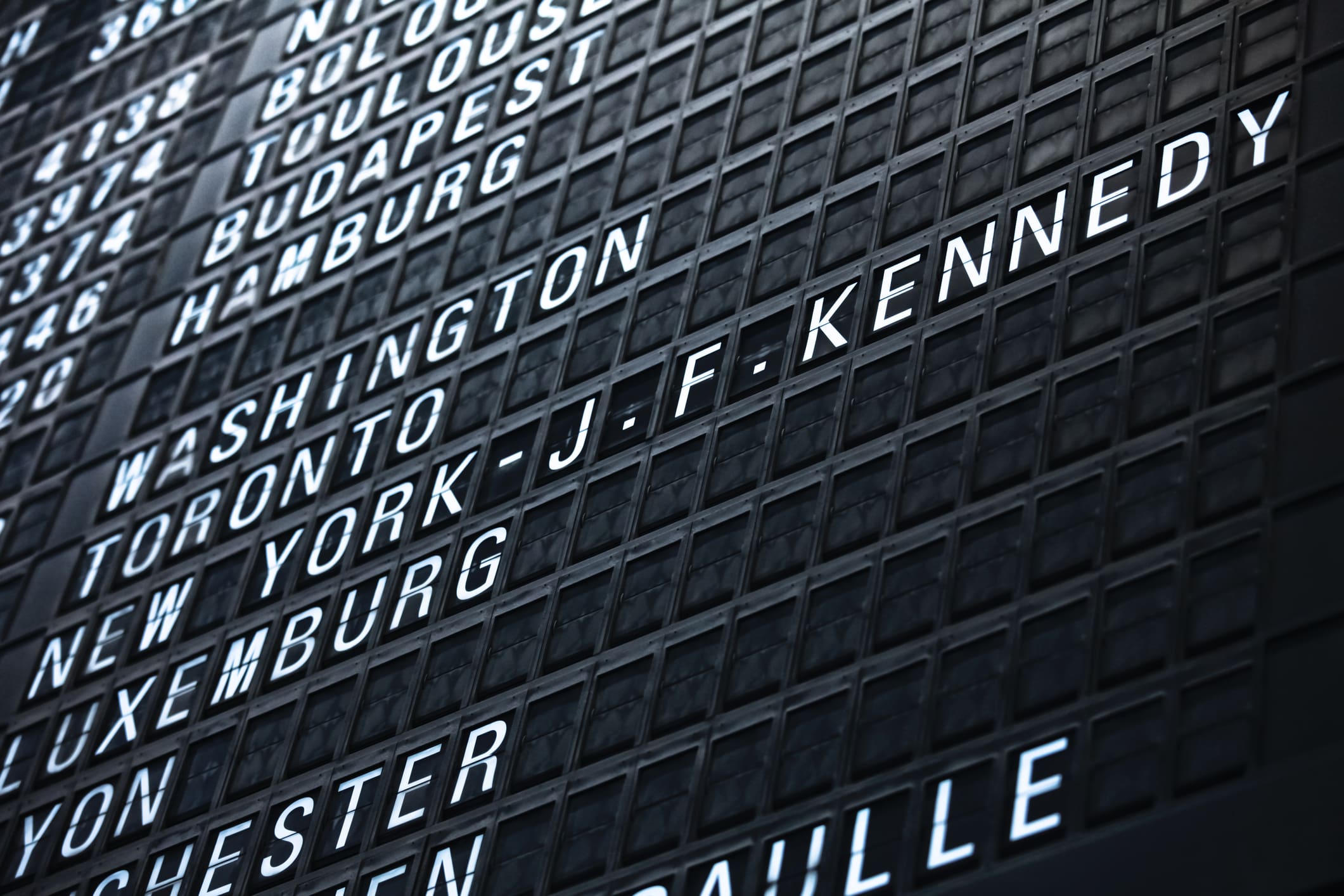 John F. Kennedy Airport (JFK)
Bradley International Airport (BDL)
Westchester County Airport (HPN)
NY Stewart International Airport (SWF)
Tweed New Haven Airport (HVN)
Sikorsky Memorial Airport (BDR)